For the past few days the temperatures here have been around 90°F, we don't have AC but my studio stays cool. Today looks to be finally cooling off a bit.
The coming of fall had me working on another Stir Crazy Member Challenge for Visions Art Museum, which will be published for members the first week in October. VAM offer so much inspiration and because we have had to spend more time in our homes, they have added a great deal to their online menu. I have "attended" wonderful artist's talks with shows of their work, as well as, Q&A after. The online quilt shows are fun to go through at your own pace. VAM is changing their name to address better what they are about – it will become VMOTA/Visions Museum of Textile Art. I think it is a great museum to support. I'm not paid to create these challenges, and as far as I know none of the other artist are either.
When I make the video public, I'll share it in an October post, until then here is a sneak peek of the project.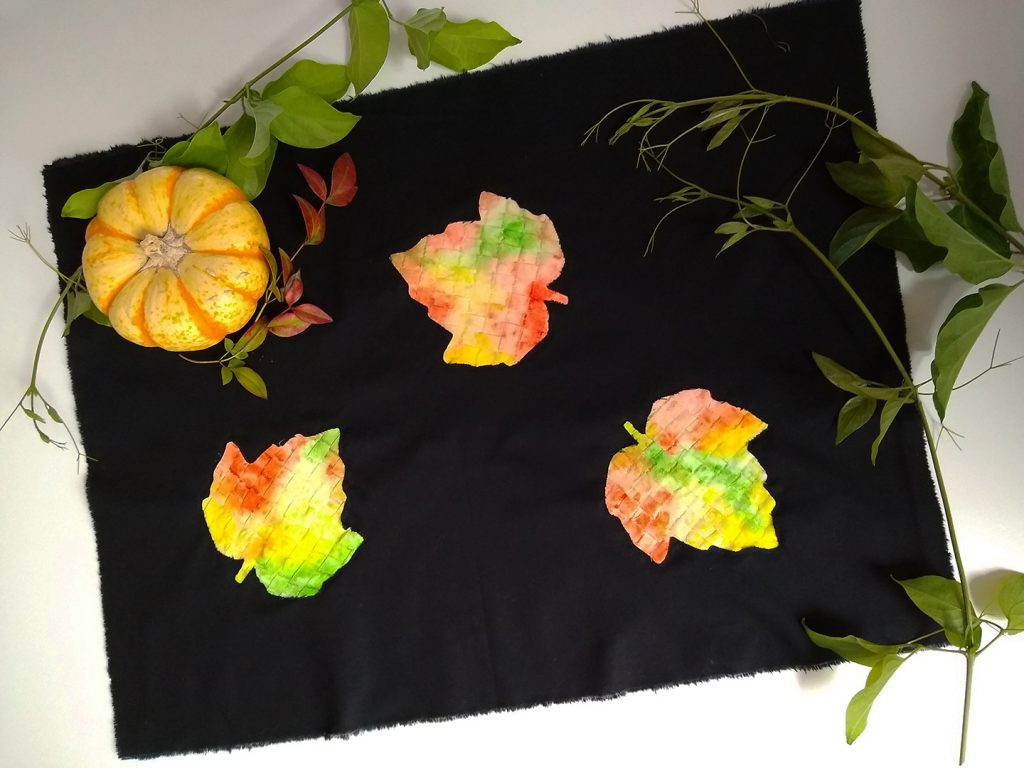 I'm also scheduled to teach at Visions on October 3rd. My first live class in some time (We were planning to hold this class before you-know-what struck). Hopefully enough people will sign-up to make the class happen. Masked and distancing, we'll be using fabric, fiber, and a little paint to make a set of hummingbird note cards. They were so much fun to design and I love that the makers can make them their own as they construct each of their cards.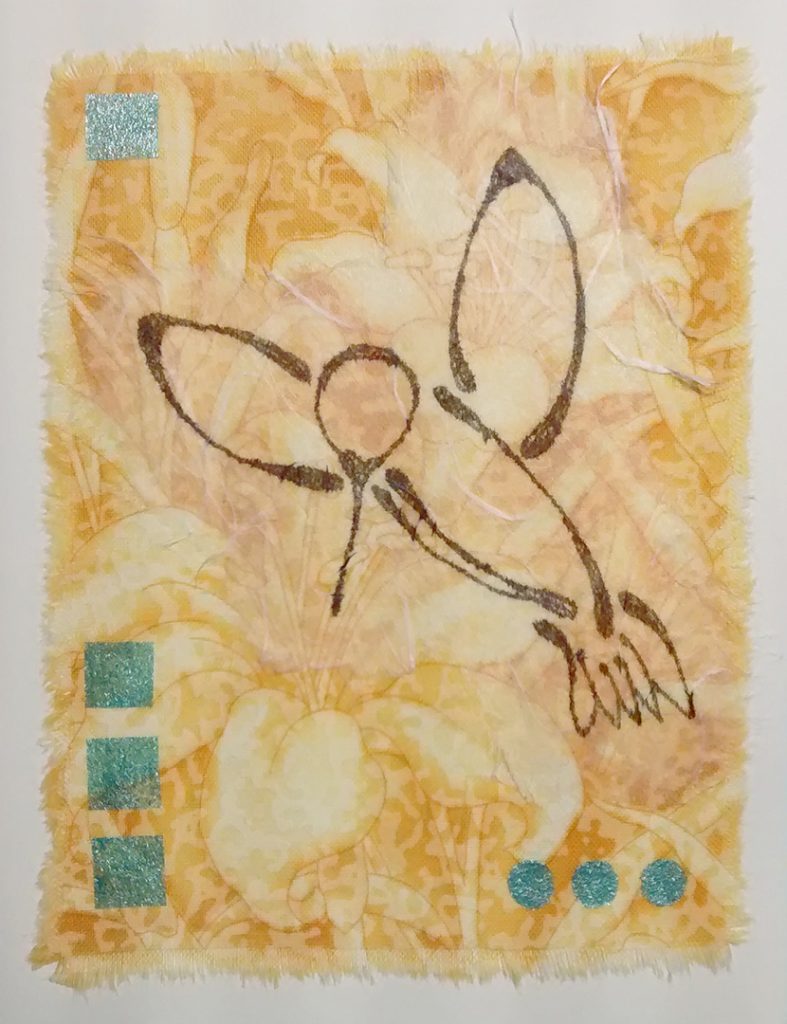 Our old house kitty, Kona, has finally figured out that she can come and go "outside," into her little resort. During the daytime it's attached to my studio and now I can stay in the studio playing/working instead of stopping to take her out onto the kitchen deck FOR HOURS. We'll see if I actually get more done!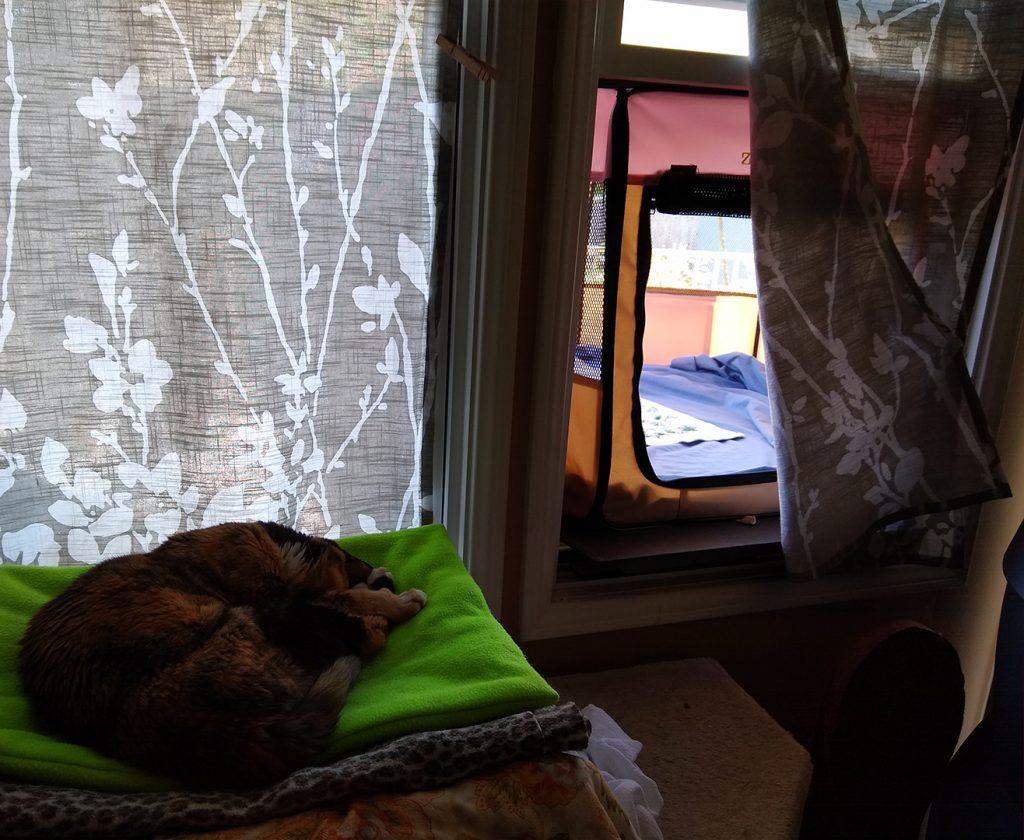 Right now I'm using some of the background fabrics I painted last week and will share more about them next time.