I remember someone being perplexed by quilters because we take fabric, cut it up, then put it back together again. It's not just quilters; so much of art is cutting something up and reassembling it.
Paper – My daughter recently gave me some of her (dry) wet palette and wipe-up papers. I paper collaged this little bird. The wing was a piece of painted paper from my stash and the only part I may work on a bit more.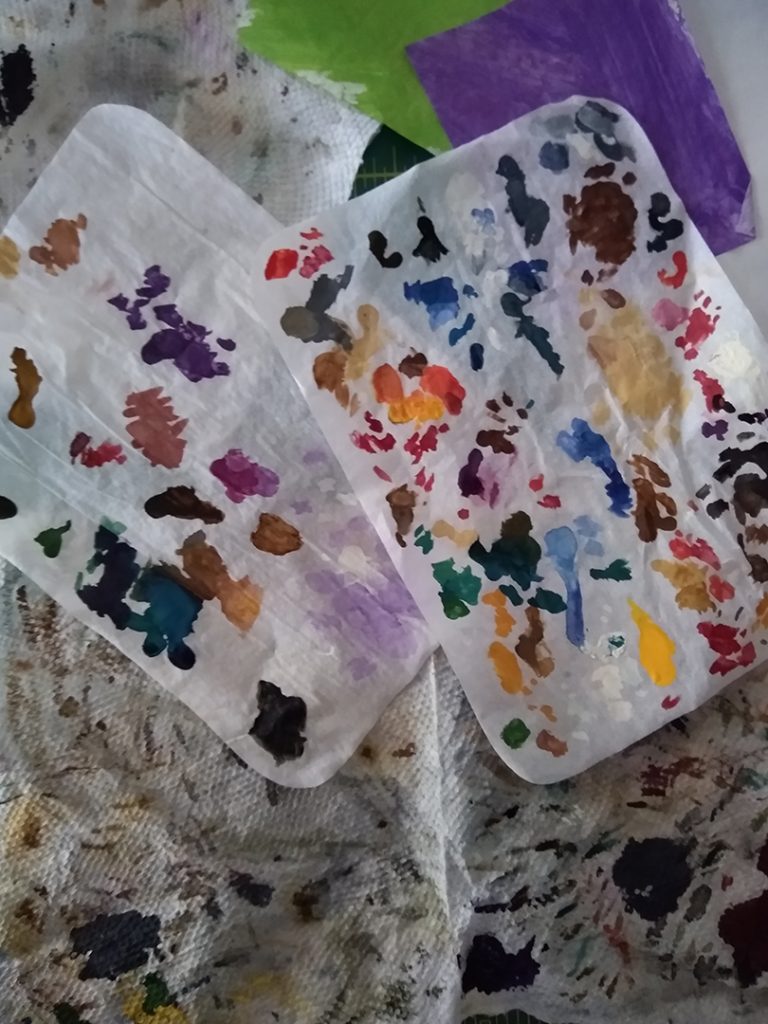 Designing and cutting up fabric continues to be my favorite activity.
This art quilt was made many years ago. I designed it for a San Diego Quilt Show challenge – The multi-color fabric had to be used in the quilt; it won first place, and though I hadn't thought about selling it, I was approached by a couple, at the show, and they bought it, then commissioned two more art quilts from me.
I absolutely love mosaic and went through my mosaic making period but after a few years I realized fabric is more forgiving, lighter weight, and safer!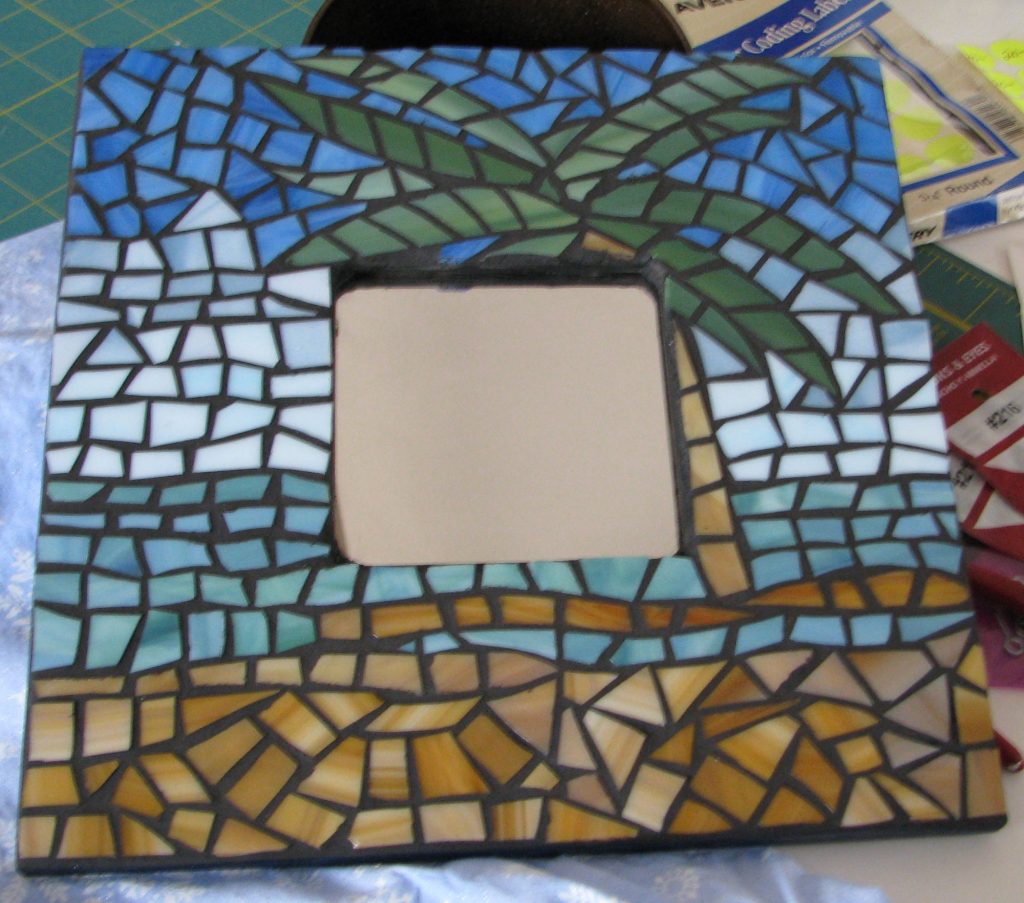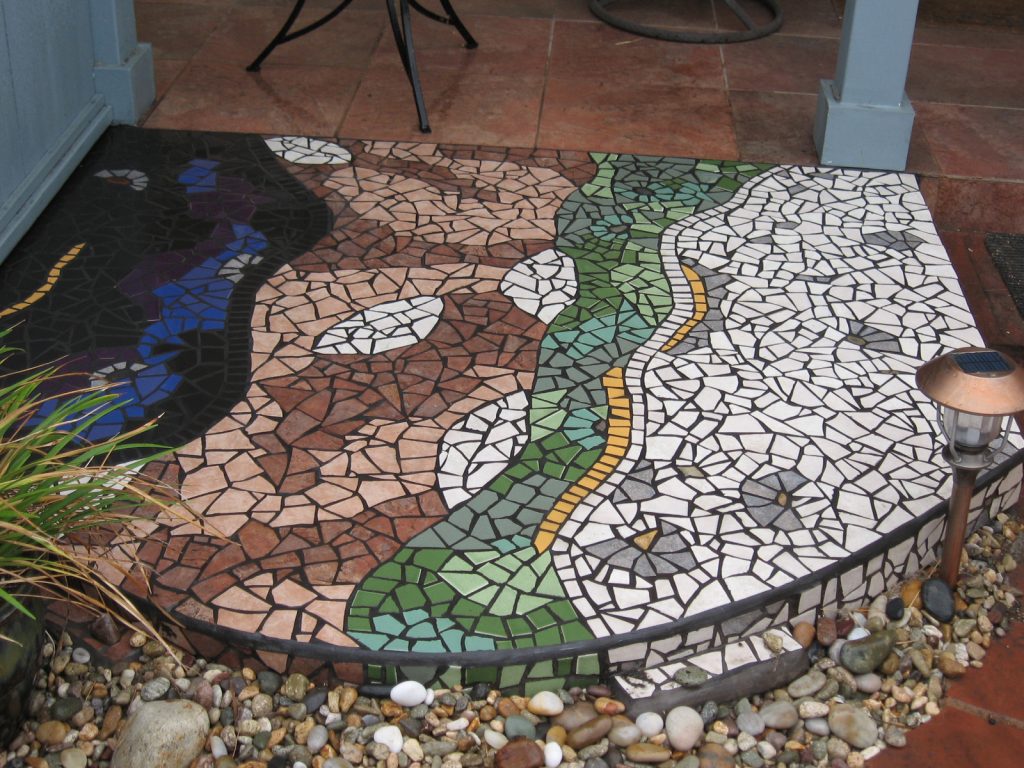 And finally, I get to the "Rock," which actually began as Gator Board to go around my roadrunner on painted fabric. I wrote about finding this piece of painted fabric in a previous post and that I had an idea for an unusual finish.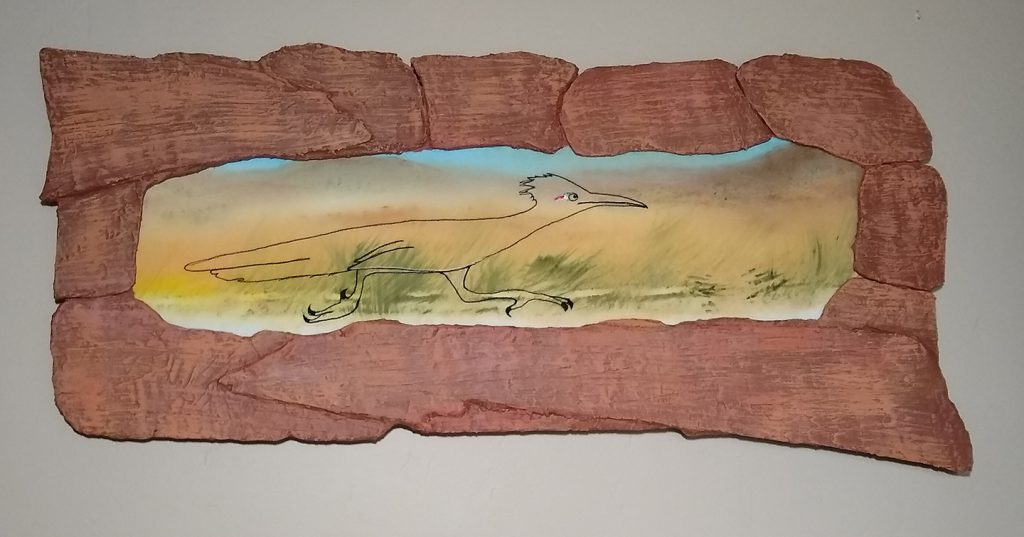 I have to admit to being very pleased with the roadrunner piece. I think I succeeded in finishing this art quilt in an unusual way! It is wired for hanging.
Have you cut anything up lately and put it back together?
Reminder – Next post I'll announce the giveaway winners from the August post.