After I figured this out I noticed that other people online have used photograph printer paper in place of Yupo paper for watercolor and ink. I didn't look to see if anyone was doing exactly what I am, which is to use acrylic paint (textile and regular) and print/paint fabric from it. When done well, I ended up with not only a piece of fabric but a piece of paper that could be used in other projects too.
I made several pieces that didn't make it into my new videos (below). The camera was on for some of them but I'm not sure if I'll ever edit and publish them. Anyway, it was a lot of fun and I could have painted fabric and paper for hours, just to see what would happen if…
Here are a few of the pieces.
I love the paper piece (below) from this flower piece more than the fabric. It could be stitched on, added to collage, or framed just as it is. There's a lot that could be done with the fabric too… I think I'll probably hand embroider on it.
I used different tools to get different outcomes. For the flower piece I used a tiny metal tip on the paint bottle and painted/printed the green. Then I used a dot tool and added first the violet color to the paper and printed/painted the fabric a second time. Then lifted it and added orange to the paper and laid the fabric on the paper for the last time.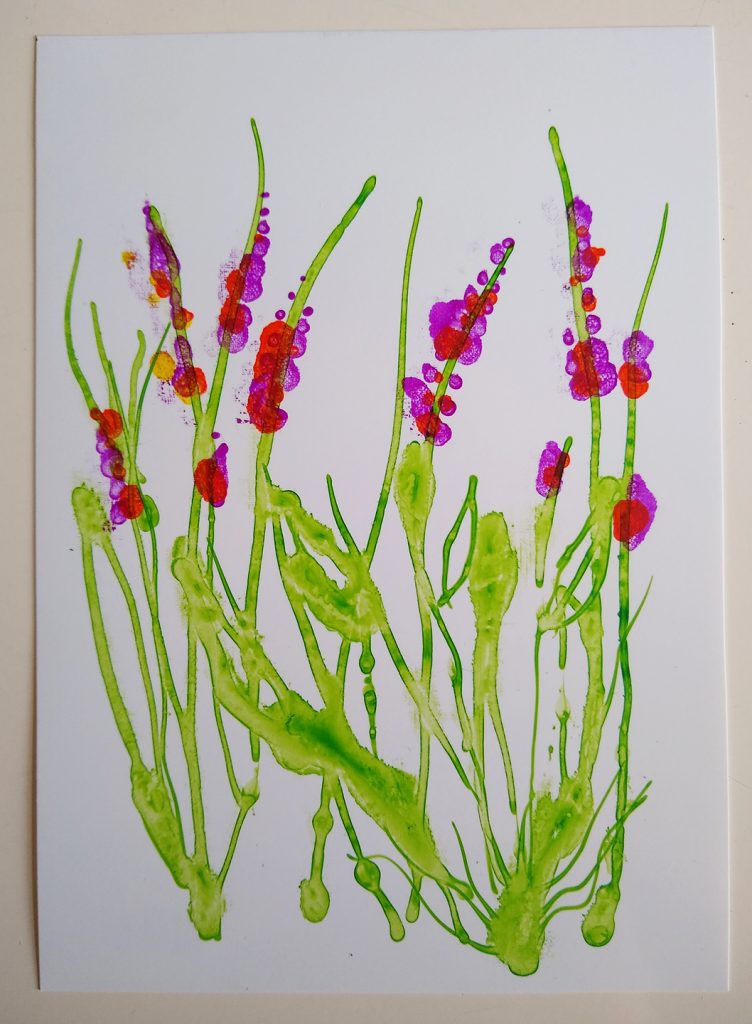 These are just more exploring with different tools and layering. I used the tiny tip again, a mist bottle, a cheap bristle brush, an eyedropper, just poured from a little container, and of course, my fingers! I still need to heat set, maybe rinse, and press them.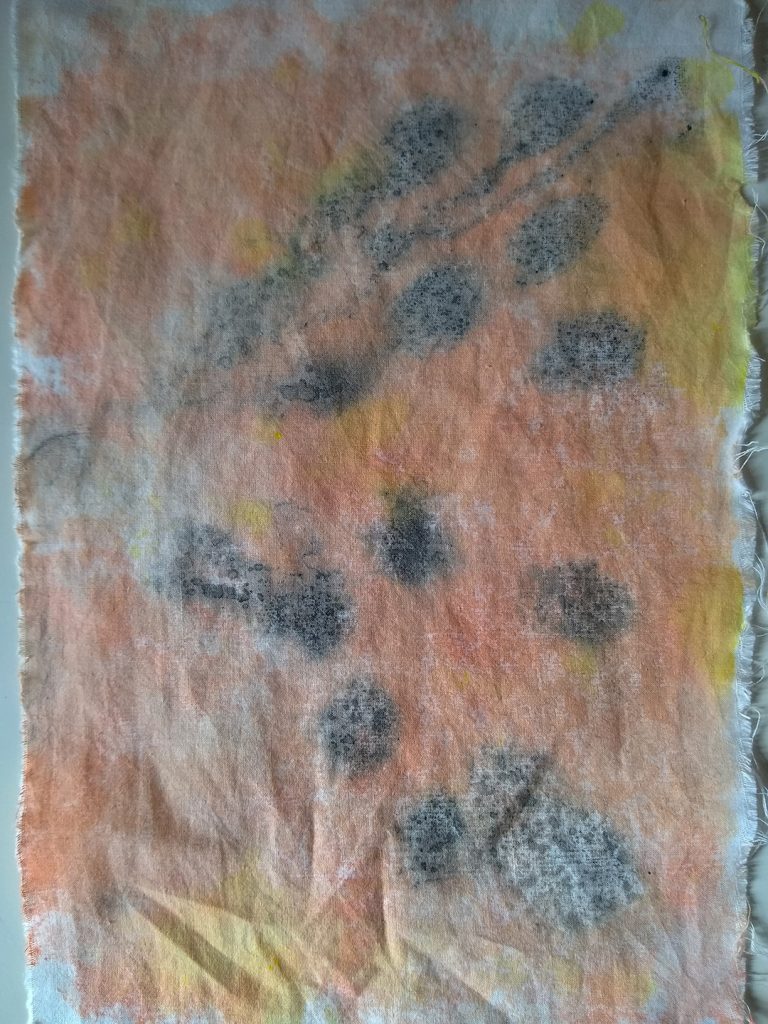 I have two new videos, one shows how I painted the fabric using this technique, the other I showed in my previous post. Not my best videos but they do go through the How-to of it.