Do you say poyn·seh·tee·uh or poin-sed-uh? Apparently either way is okay, depending on who you ask!
It would be an understatement to say I love flowers and have used them a few times in my artwork. Winter always makes me think of the poinsettia plant and so it's probably no surprise that once again, I've made a poinsettia project.
Here are my new pieces; a notecard and tag, and the video showing how the card was made. I think it would be fun to use this idea for an art quilt too or to change it up with any other type of flower. Ideas, always more ideas.
If you watch the video, thanks, and I hope you enjoy it.
And The Winner of the Leaf decorated box with a surprise inside is – Sylvia Wallace! Congratulations, Sylvia, please email your mailing address to me at fiberdesignsbyann@gmail.com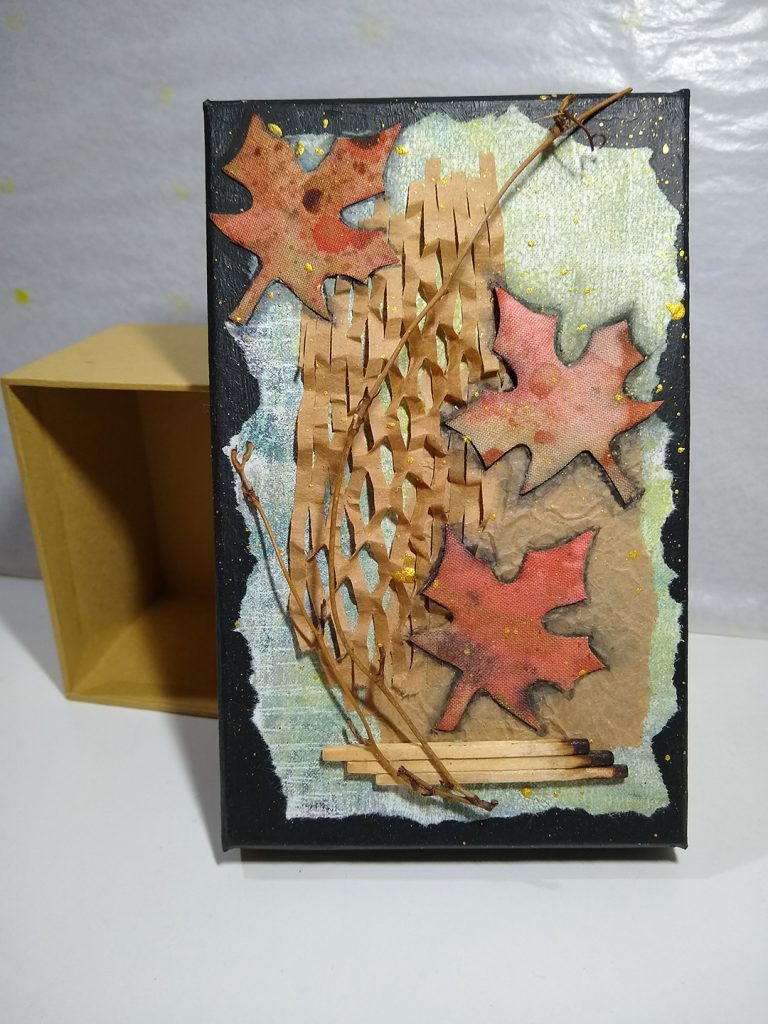 I understand the end of the year can be a busy time but I'll have one more sweepstakes/giveaway, and of course more art in December, so if you're up to it I hope you'll stop by again.
Stay safe and be good to yourself.