I laugh when I think back to the days when I would only work on one project at a time, start to finish, and they were usually pretty big size (quilt) projects. Now I'm usually working on at least three projects at a time. Maybe it's because I'm older and there are so many things I still want to try.
I was hoping to have this one finished but some days just don't go as planned, I'm guessing you know what I'm talking about.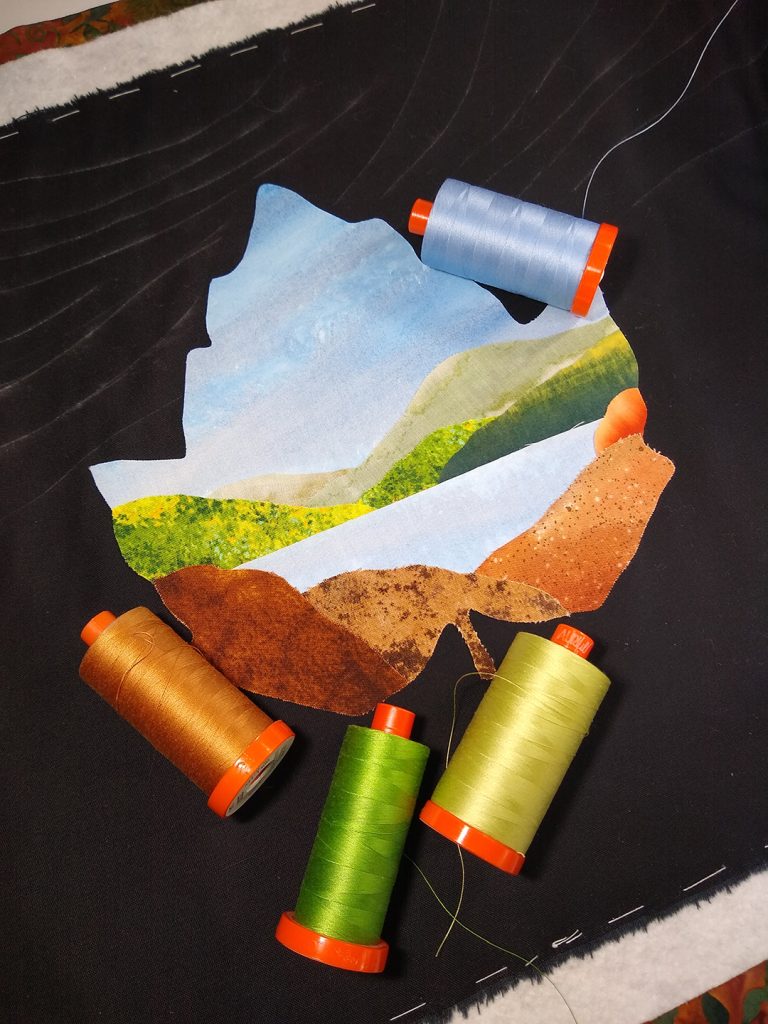 This is the mini landscape in a leaf that I designed a while ago. The sky and water are my hand painted fabric, the other pieces are commercial fabrics. Below are some of the process steps. As I worked on this I thought about how I would be so much more comfortable doing all of it by hand – the applique, even the quilting. I have always felt happier, more in control, doing hand applique and quilting. All of my early miniature landscape were made by hand, and ti's the way I have taught mini fabric landscapes to students. But now that changes day to day and I've had to change my ways; raw edge fusing, machine quilting and sewing have allow me a better chance of getting projects done in my lifetime!
To begin – The little landscape pieces were positioned on Wonder Under, pressed and the leaf cut out. Usually I would remove the paper and then cut it out but in this case it was easier for me to cut it out with the backing paper still on the back.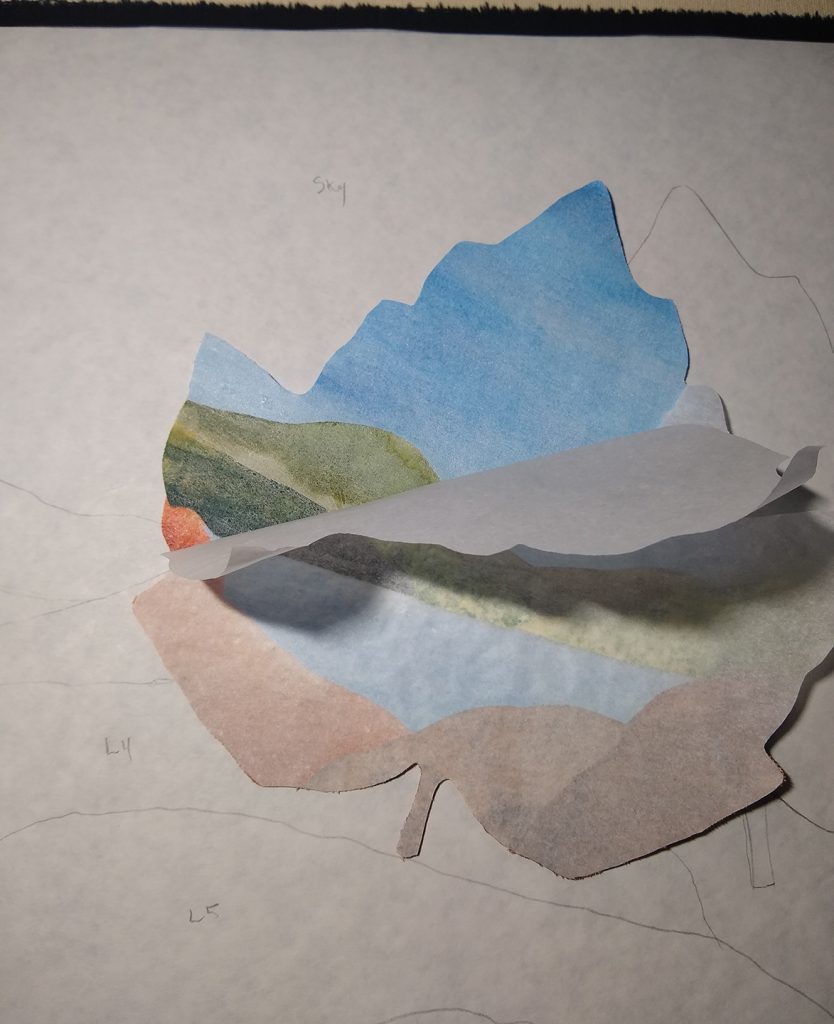 I measured and cut freezer paper about the size of the finished quilt and pressed it onto the black background fabric. Next I positioned and held a cardstock leaf pattern on the freezer paper and drew around it, then I extended the landscape lines out from the edge of the leaf. I numbered them from furthest back to the most foreground piece.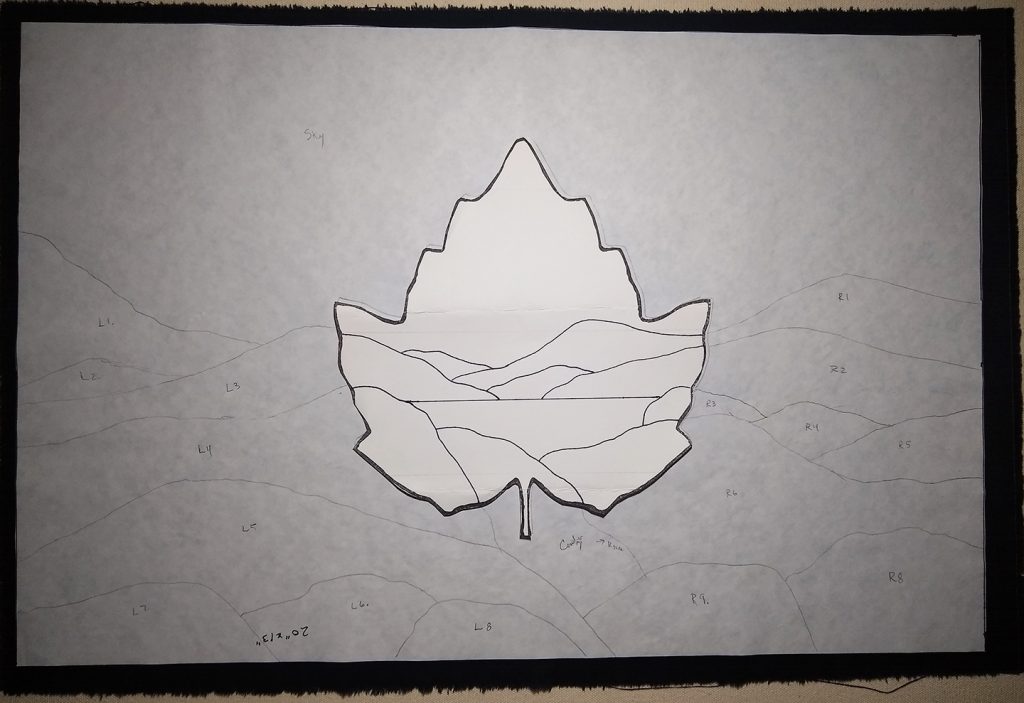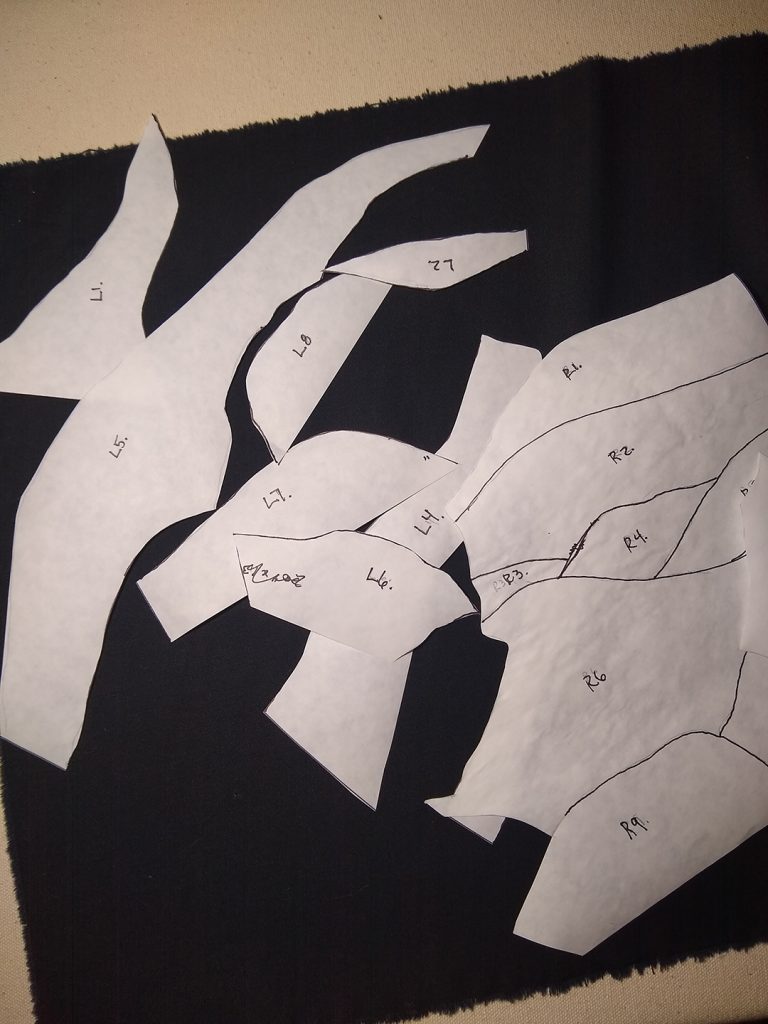 I cut them apart and removed the pattern and freezer paper. Next I pressed/fused the leaf in place on the the background fabric. and ironed the freezer paper pieces in order, back in place (like a puzzle), leaving a little gap; a bit of trimming was required so there would be a gap. BTW – This could be the makings for "stained glass" style quilt too.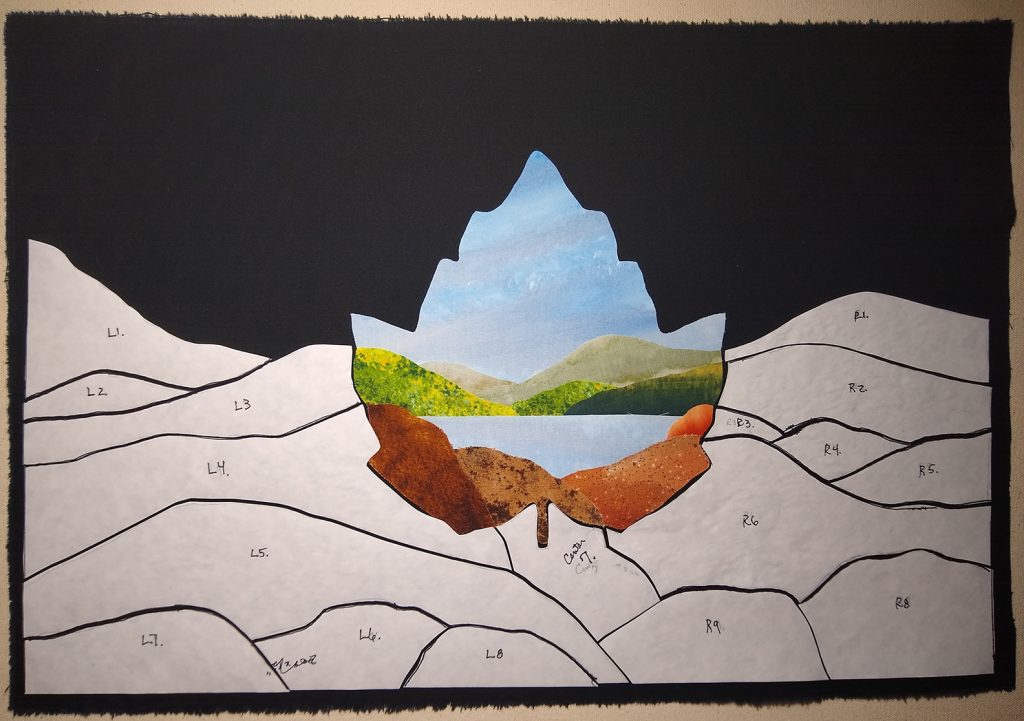 Then I used a Chaco liner and drew in the gaps. I drew quilting lines for the sky, and then wiped them away, and tried a few more times until I found a design I liked.
Here the leaf, sky, and landscape extension lines have all been quilted – blue thread for the sky and a gray for the landscape. I started to close quilt using color thread within the extension sections, out from the landscape elements and sky, but it was not a good day for that…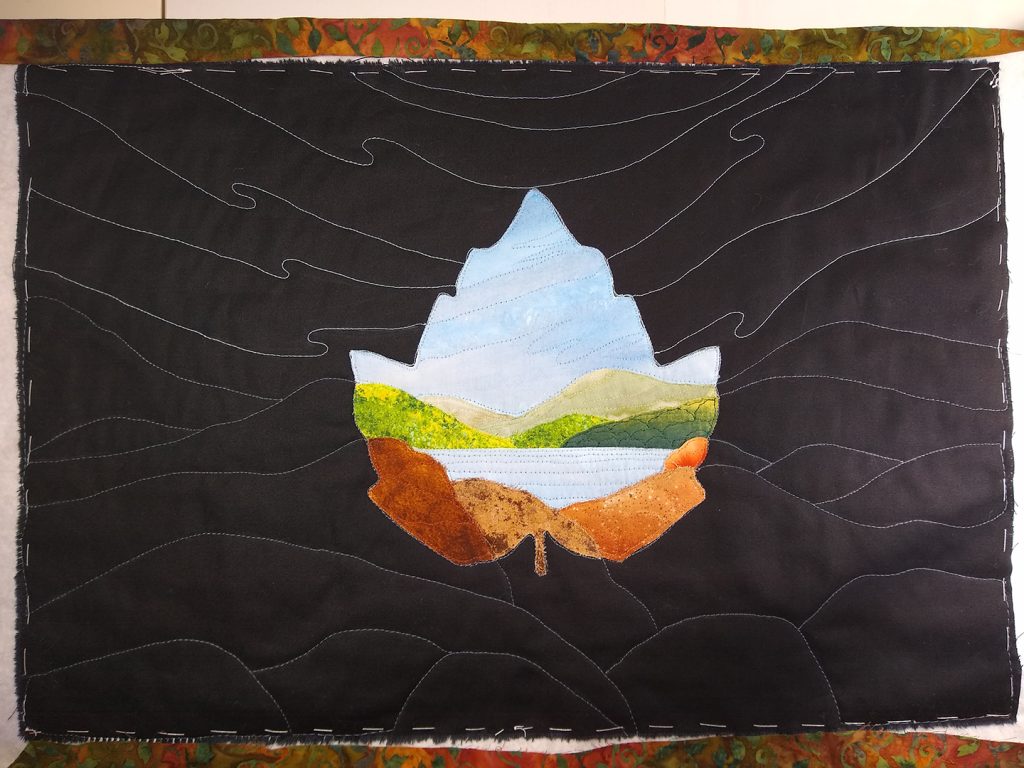 Early on I knew it wasn't a good day for me to be quilting. But instead of quitting for the day like I should have, I ripped out colored thread quilting and grabbed black thread. I'm thinking about dry brush painting some of the outside edges of the black quilting. I'll have to think on that after I finish all of the black quilting… we'll see!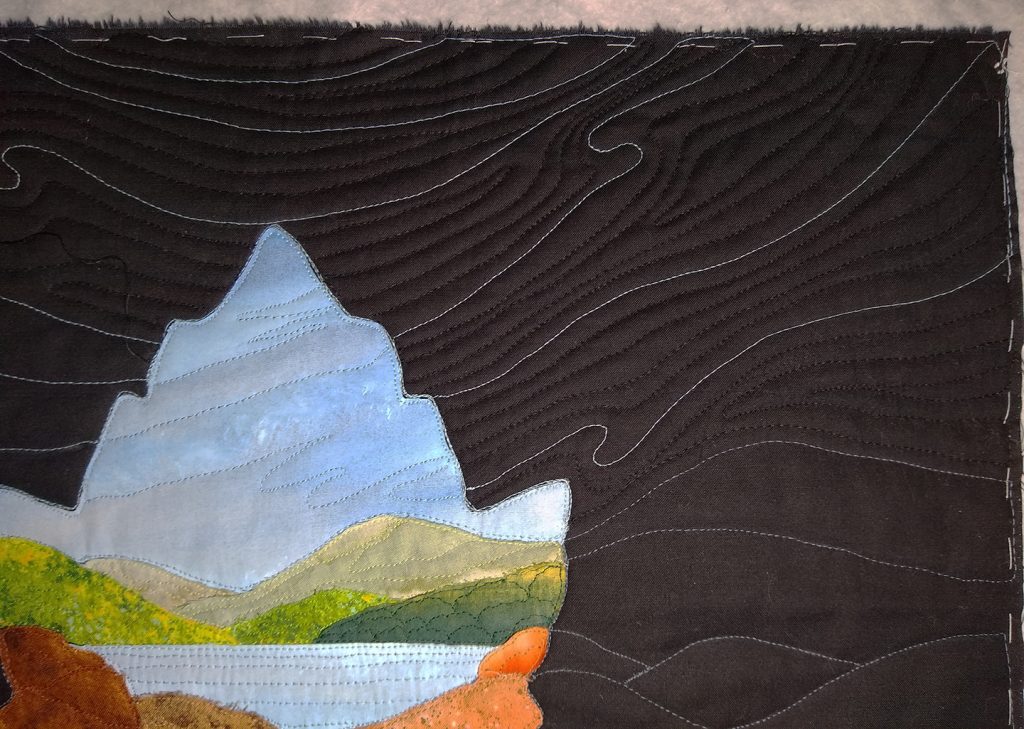 Reminder – Next post I'll be announcing the Leaf Decorated Box winner.
As winter and the holiday seasons approach I hope you will be safe and find some time just for you.