I added a border and started quilting the cat on a mat. It's raw edge fused and made from painted fabric, I wrote about it here.
I decided to not make the piece a square rectangle but to follow the edge of the green mat. I may just look like a bad job instead of intentional, we'll see. I plan to do my traditional butted corner binding. I have a ways to go but I'm having fun.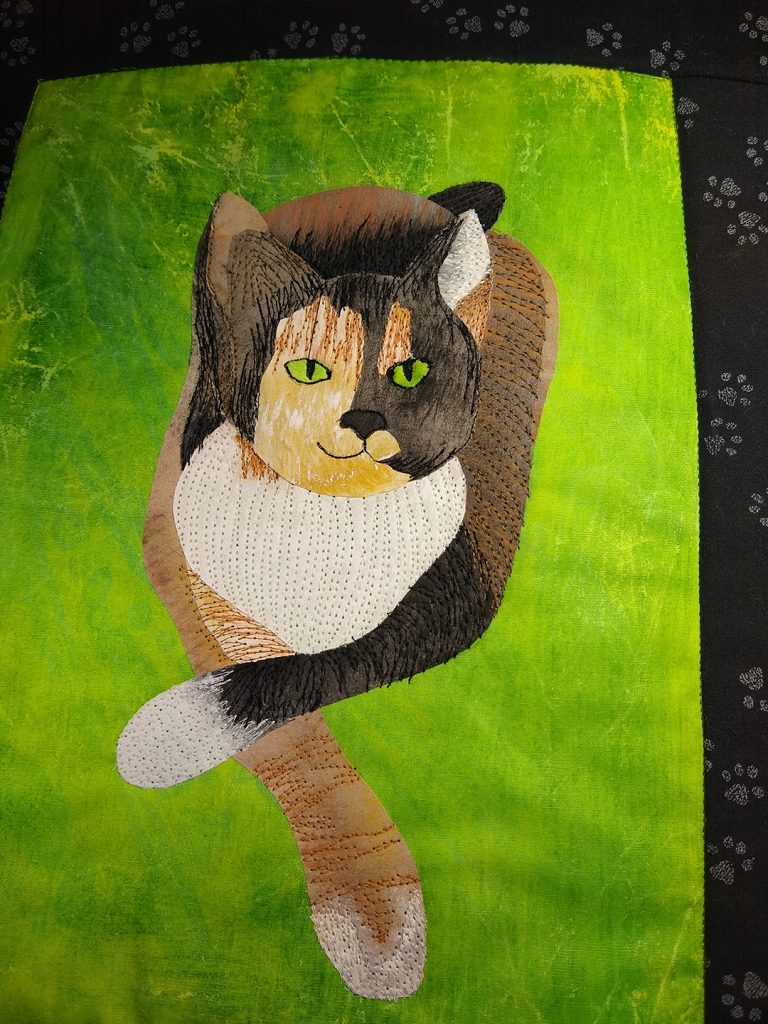 It's interesting how sometimes we don't notice certain things when we are face to face with a piece but look at it on the computer and oh, now I see it clearly. I don't like the smile, but she's not finished yet! More to come.