Even with temperatures here around 90­° I found out that (homemade) texture paste takes a long time to dry and when rushed it cracks. The texture paste is going on my roadrunner piece, which won't be done this week, so…
In the meantime I started something new… I was filming a How-to paint fur fabric tutorial but it went wrong so I just finished painting the fabric. On the left was the first layer, the fabric was painted damp so the paint really moved and lightened. I knew it wasn't enough and a couple days later I painted it again, this time with dry brushes.
Using a photo of our cat, Kona, I made a pattern. The plan was to use only the painted fur fabric, I ended up adding a piece of hand painted green fabric for the blanket and the eyes.
There were a few changes to the pattern as I built the piece and I took plenty of artistic liberty. This is what is left of the fabric, I think there's probably another animal in there, maybe a hamster or guinea pig!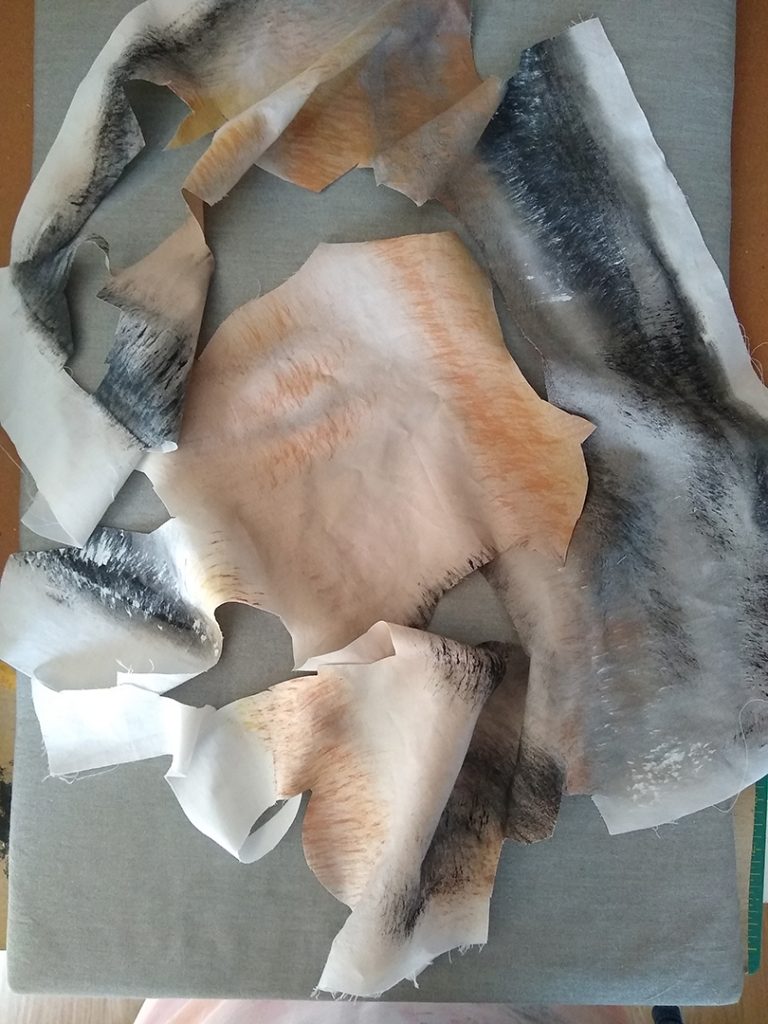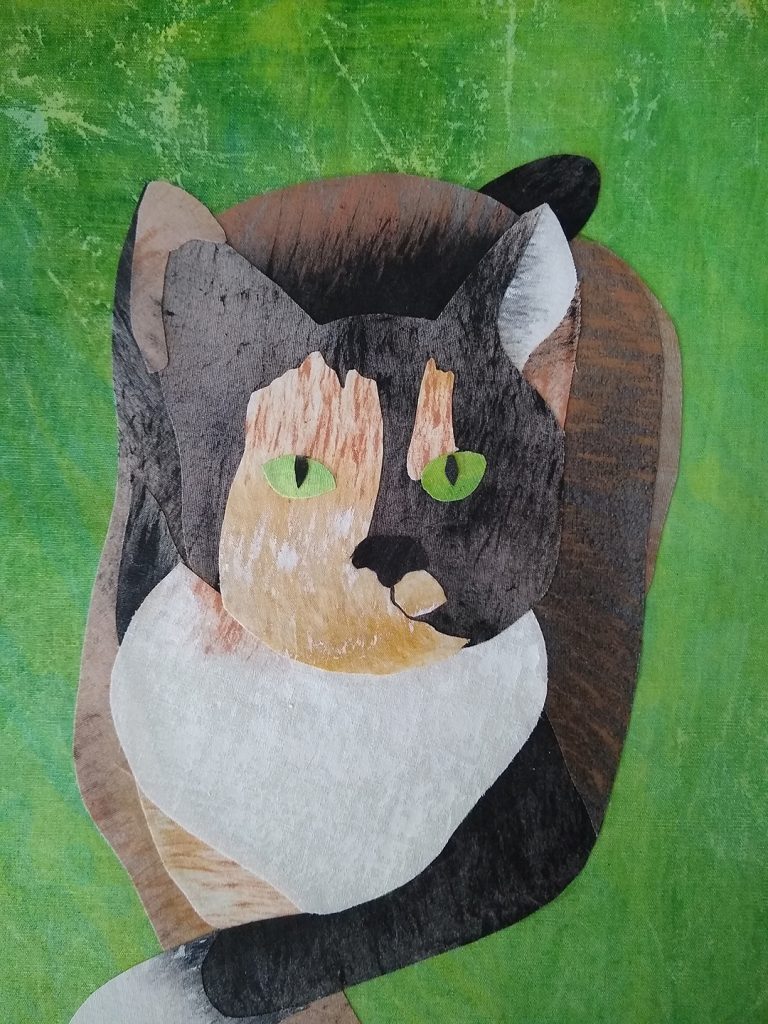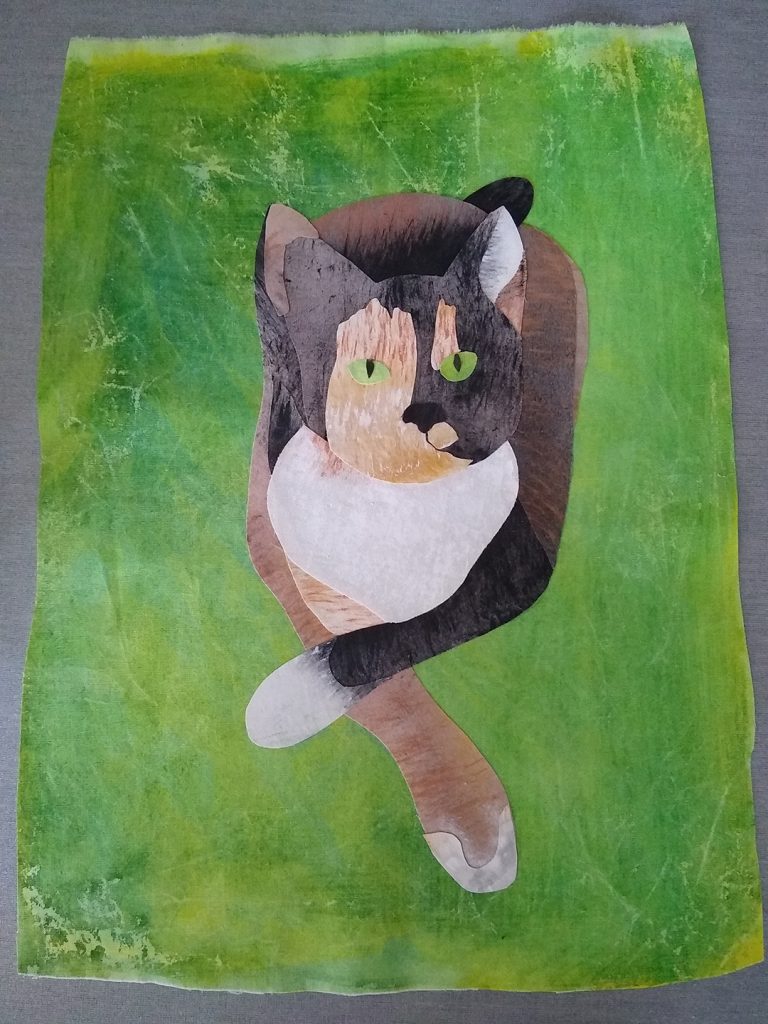 Part of me wants to just leave it as is, though I haven't fused the pupils because I'm thinking about painting them or maybe I'll stitch the heck out of it and fill them with thread.
Next week I'll announce another giveaway, so stay tuned. Thanks for stopping by.