A little glitch has caused my Printed, Painted Background Fabric video, that I mentioned in my previous post, to be delayed. In the video I will demonstrate how I achieved these fabrics and papers. Here are a few ways I'm using the backgrounds. I call them backgrounds but they aren't only that.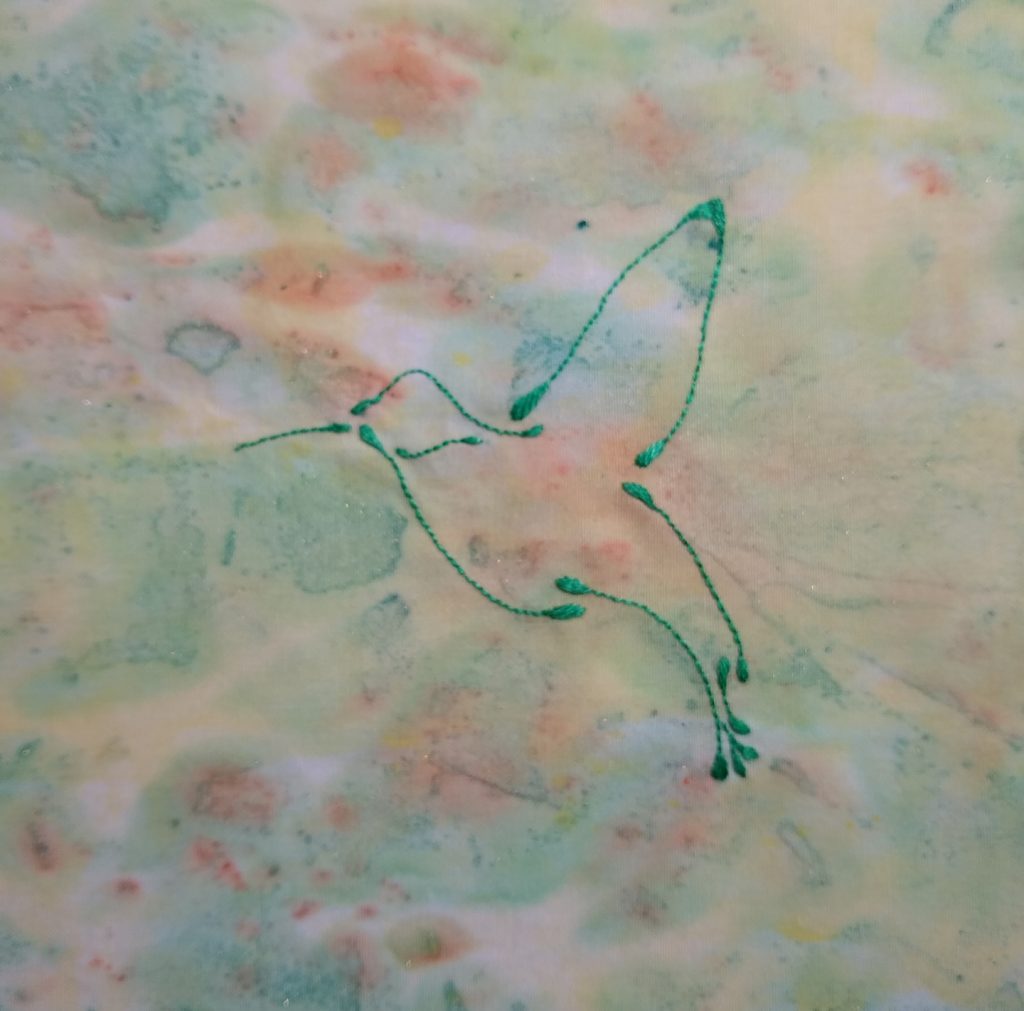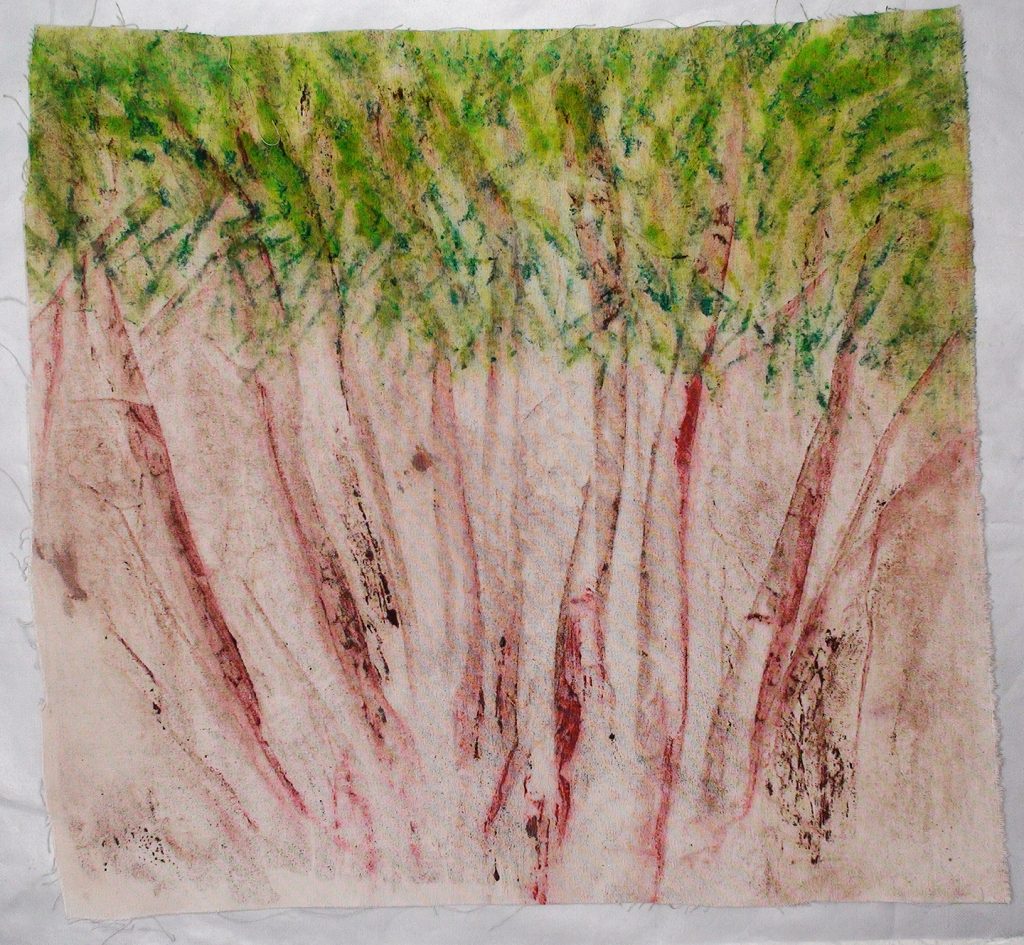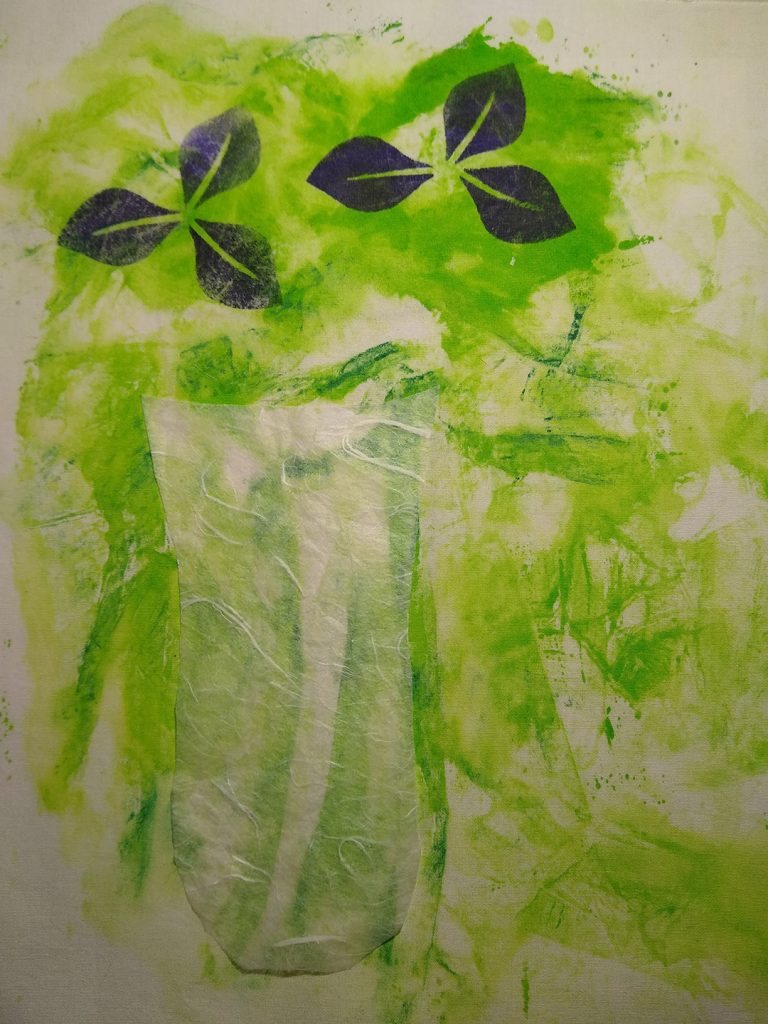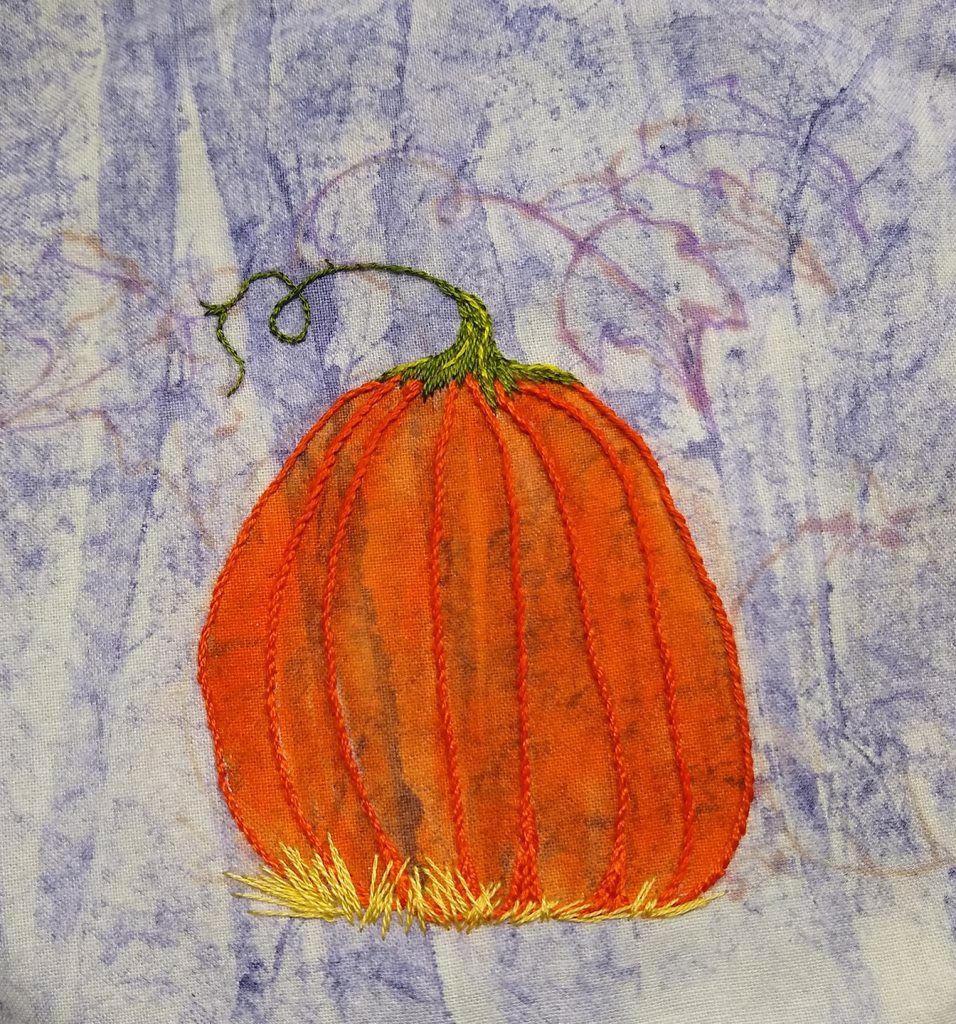 This final piece is the brown paper bonus – it had been used to print/paint the trees trunks above. This piece is still a wip and is on a canvas, the moon is a painted coffee filter, and the large rock isn't glued down yet. It is titled She Rocked Beneath the Full Moon. In honor of the rock climbing women I know.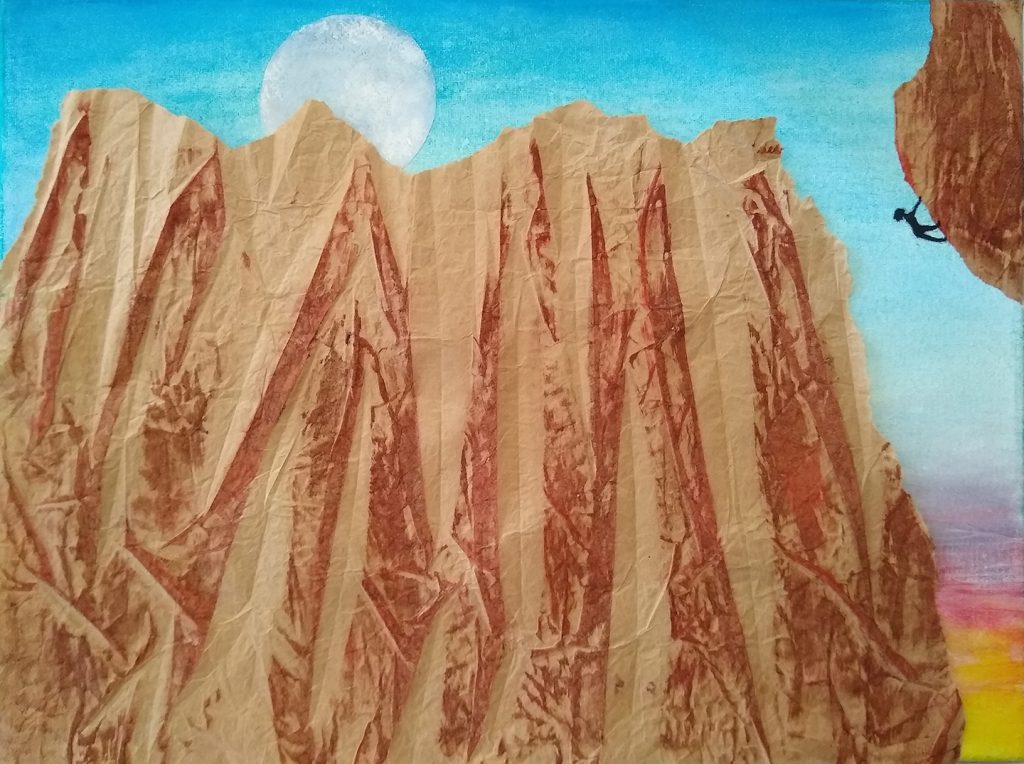 I hope these pieces piqued your curiosity and that I'll be able to actually share a video next time. Maybe you'll have ideas for pieces that could be made with the printed, painted fabric and the paper too.