Today I'm sharing four little pieces; you may have seen a couple if you follow me on Instagram. three may still be works in progress (wip). I have really enjoyed working on these tiny pieces. They are made from scraps of other projects and some on pieces of fabric I have had for ages but could never find a way to use until now.
This free motion palm tree on painted sky fabric was from my Needlevember a while back. Now it's matted and framed.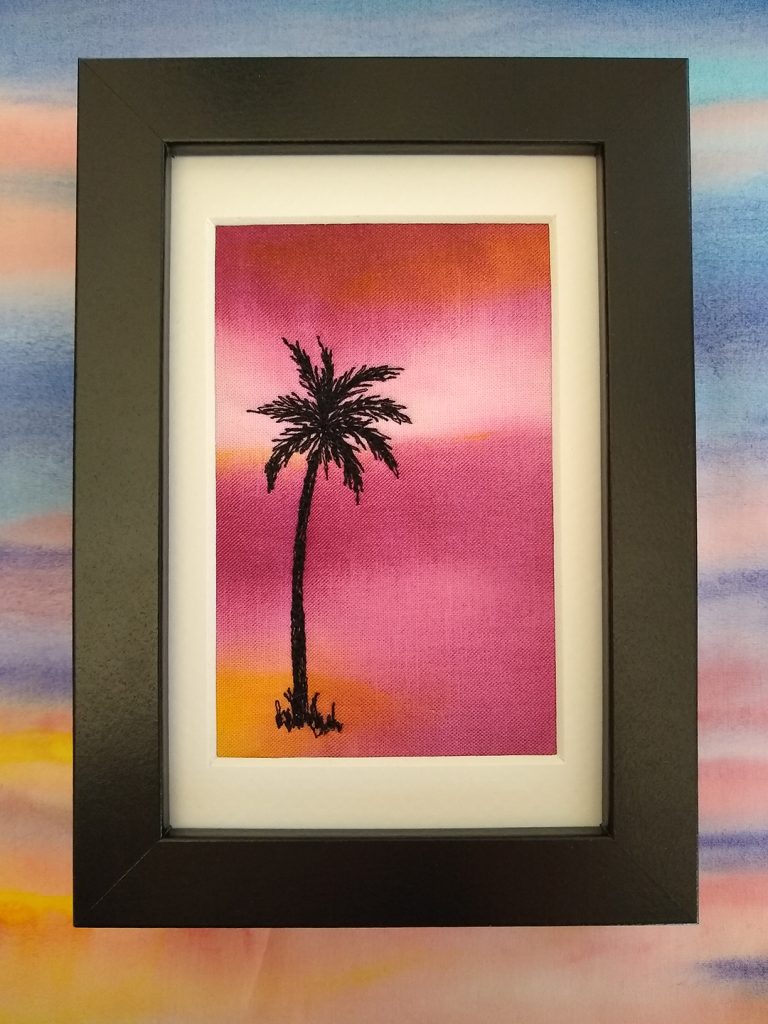 Mixed media – Stained and painted cheesecloth, dyed silk, stamped dragonfly on silk organza, felt cups, grape wreath vine, and some embroidery.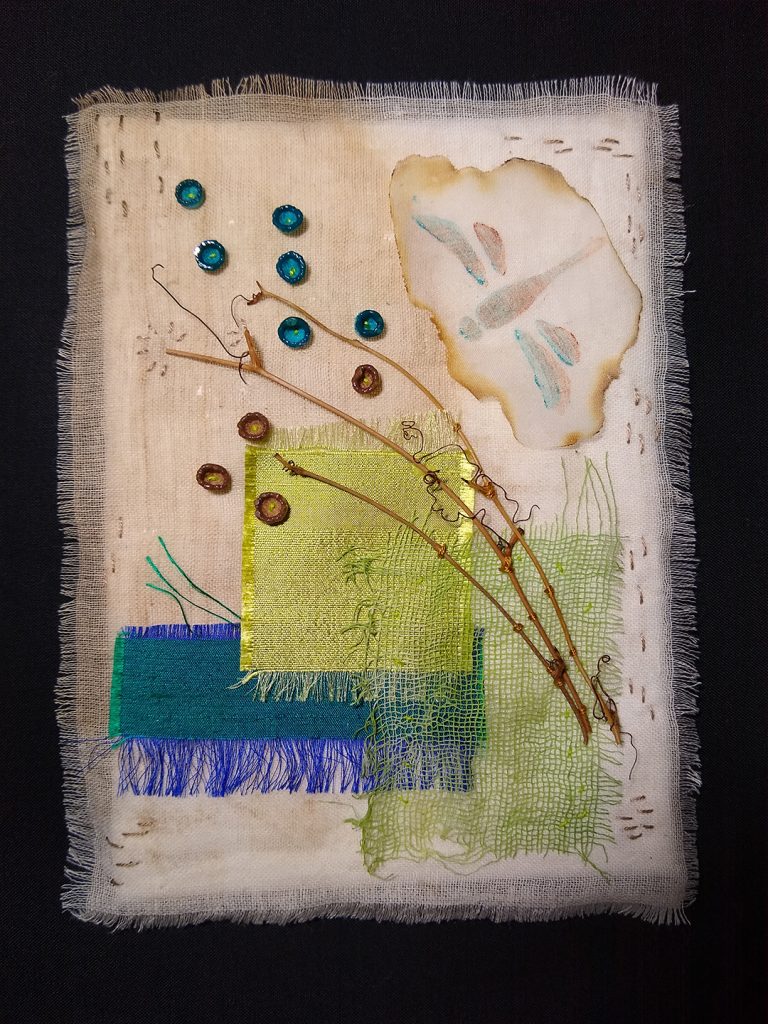 Below is a piece of fabric I stamped, painted, and printed real and faux leaves, and I've have had it for years. Now I will be able to get more than one little piece from it. The one below (wip) has a paper clay leaves (rubbed painted) and beads are from gifted (for altered art) jewelry, silk, and embroidery floss stitching.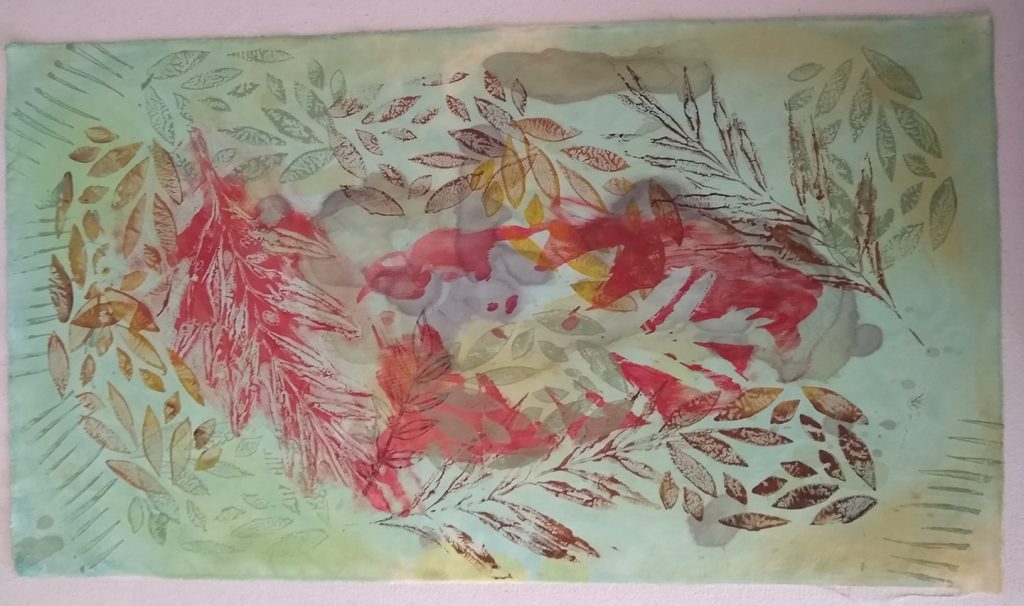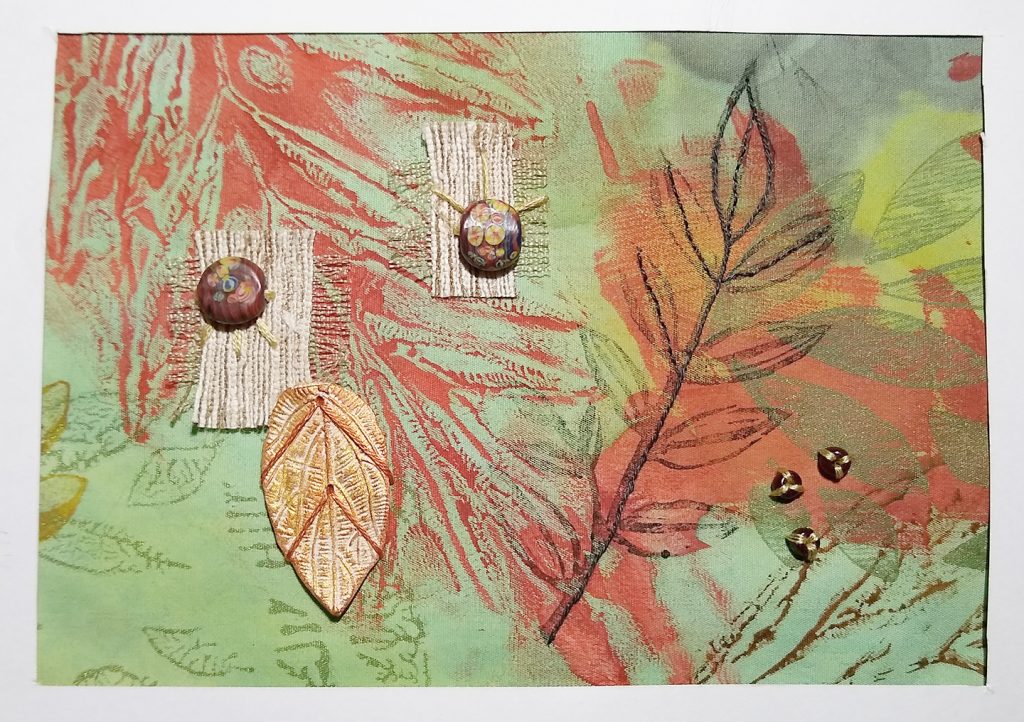 You may recognize the painted burlap in this last piece from a previous post and the metallic paper too. I've also added fabric coils held on by French knots, and more floss stitches, all on black cotton.